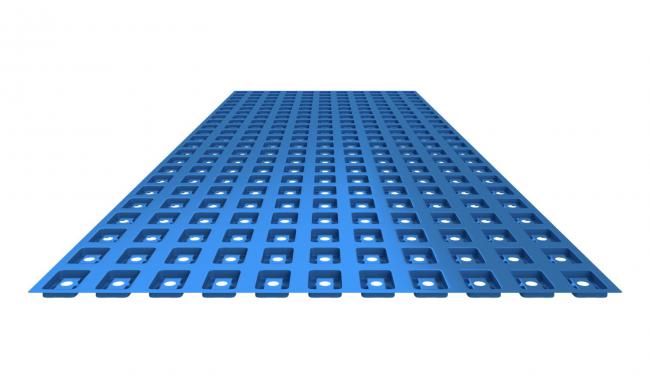 The T60 drainage mat is intended for use with a floor made of thick stone, concrete or ceramic slabs, laid on crushed aggregate. It is a protective layer for insulation and creates a system of channels that allow water to drain freely outside the terrace. Usually used with K60 terrace profile.
T60 drainage mat features:
It allows water to be led through a system of mass-produced channels.
Drains rainwater to the outside of the terrace.
Provides a foundation for aggregate.

Number of ratings:
69
Product:
The T60 drainage mat
Received the grade:

4.7
/
5
Rate this product