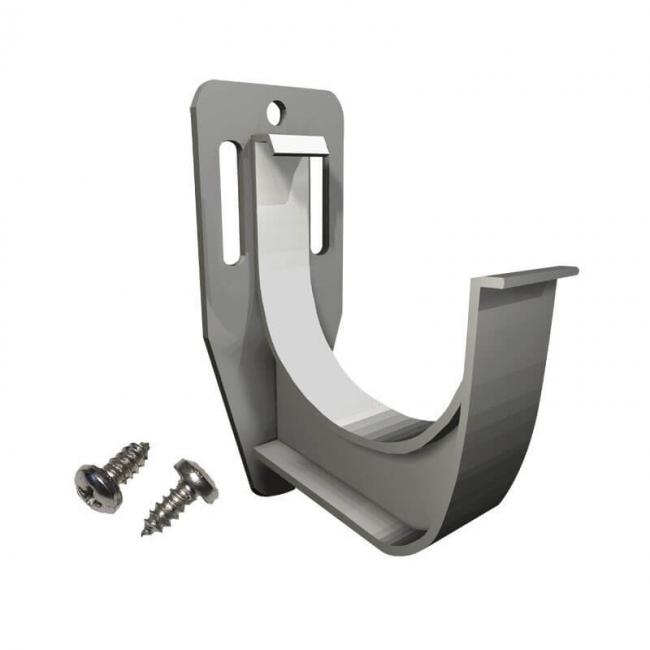 The gutter hook is a part that enables the installation of a complete drainage system for a terrace or balcony. The MG75 gutter holder is made of polyvinyl chloride, which ensures high hardness of the material, significantly affecting the support of the gutters and the regulation of rainwater runoff. An additional advantage of using PVC material for production is ensuring the correct flexibility.
The MG75 gutter holder is designed for installation with the K40, K50, K60 and W30R eaves profiles. It is adapted to the installation of Gamrat and Marley PVC gutters with a diameter of 75 millimeters.
Features of the gutter holder MG75:
Simple and quick assembly.
High color durability.
Possibility to adjust the gutter slope.
Technical data
Material:
Polyvinyl chloride

Number of ratings:
69
Product:
The gutter hooks MG75
Received the grade:

4.7
/
5
Rate this product